You guys…there is a whole layer of sweetness to parenting teens that no one tells you. And you HAVE to know.
Tonight I left town a night early for a conference to get ahead of some weather. I texted my girls to say goodbye since they weren't home yet. I felt like the annoying mom yet again interrupting their rehearsal to give them the message. Because I was both annoying and interrupting. It's my thing.
As I drove through Starbucks to get my coffee for the road my phone rang.
It was my girls.
"Mom!! Mom!! Stay there we're coming!"
Next thing I know they pull up alongside me in their van.
"We want to say goodbye, can we pull over for a hug?"
Be. Still. My. Heart.
They spotted my van and tracked me down to say goodbye.
For real, my heart can't take it.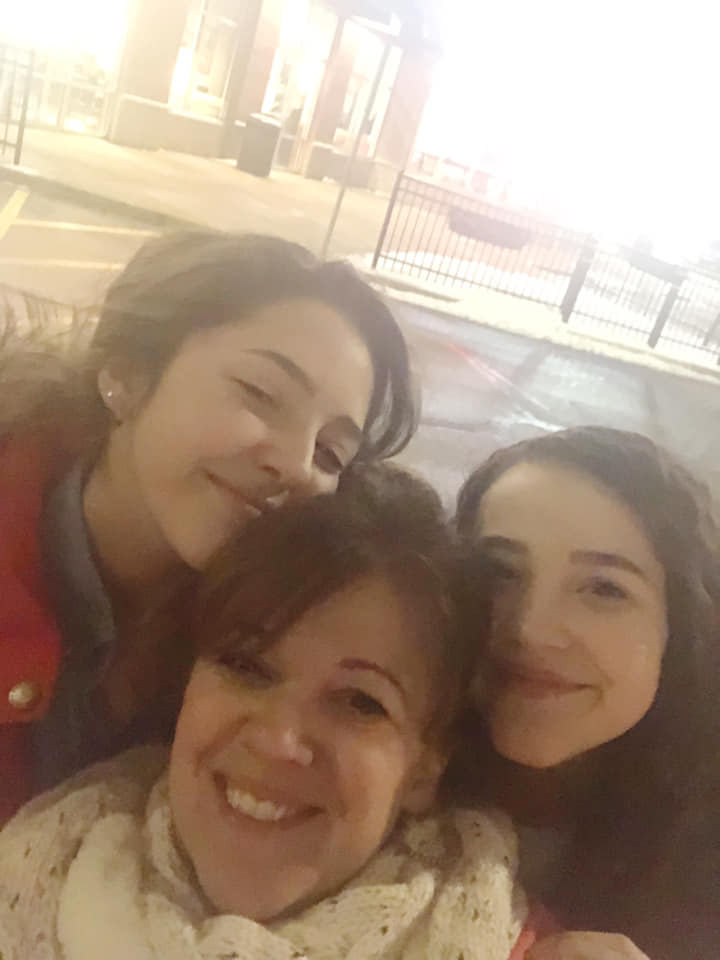 You guys I'm so not chill about my kids. When I see them at school I go in for the hug every time. And I see them a lot because I work there. (Their poor friends even get hugged too because they're in the orbit of my people..it's a whole thing.)
My heart always recognizes one of its missing pieces when my kids come into view and does a little jump of joy when I see them, even in the most mundane of circumstances.
Tonight I felt they got this on some level.
Our connection is still going strong and means even more than when they'd wave and run though the yard every time I left the house. When they were small little gap toothed girls wearing princess costumes and crowns, their little bare feet running through the grass before they went back to their world of make believe.
Because now they are their own independent (almost grown) people making so many of their own choices.
And tonight they choose me.
I'm not sure how to describe how much this hug in front of Starbucks meant to my mom soul.
But I pray you get to feel it too from your bigs one day…is worth all the angst and sleepless nights and rolled eyes.
And it somehow erases them all with its sweetness.