The thing no one thinks about when launching your bigs off to school…
When my oldest was a freshman one of her friends almost died at a party.
She actually had to perform CPR while waiting for the ambulance. At the end of the night she found herself in the ER with her friend, a dead cell phone and her friend's phone but no knowledge of his parents information.
And the hospital could not call the school or anyone else to try and find this information. He was 18 and his medical information was completely private, even from those he needed at that moment. She was eventually able to find his parents' information after going from friend to friend to friend. By the time they were located 24 hours had passed.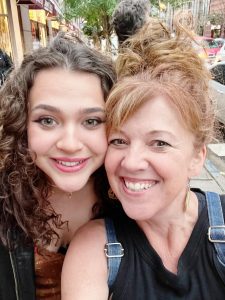 I just assumed any doctor or hospital would try and find us should our baby arrive on the scene. All the nopes.
Why is this not talked about when we talk about launching our kids? I mean we spend a ton of time finding the right school, the right dorm, the right bedside fan.But we don't think about finding the right legal forms to make sure we can make decisions on their behalf should we need to. Frankly, I had ZERO clue we needed them.
I had no idea when they turned 18 that we had no legal right to anything having to do with their medical care, even if we are paying the bills, and even in an emergency.After our scare, we needed to get the right paperwork in place, but what and from where? I wanted to be absolutely sure we were covered. I felt lost as to how to begin.
On their site I was able to put in their information and in under 5 minutes I had the correct legal documents specific to our state ready to be signed and notarized. The peace of mind is priceless and the price of their services completely reasonable.
If this is something you need just head
here
(And use HidingWithCoffee for 20% off your order):
You get Health Power of Attorney, Financial Power of Attorney, HIPPA release, and FERPA all in one easy package, plus they have an app where you can save all the things.
If you haven't gotten your ducks in a row to write your will they offer these services too. THANKSGIVING IS ALMOST HERE..have that paperwork ready so you can get your kids to sign it when they are home. Legit this helps me sleep at night…one less thing to worry about at 2:00am.
(I am now lucky enough to work with Mama Bear Legal as an affiliate and do make a small amount off of each order. Thank you in advance for ordering through this link, I promise to always only share things I use and love with all of you!)