The Right Kind of Spring Cleaning
Spring cleaning has never really been my jam, but this year I can see more of my floor and my windows so it should be easier. I have been consistently lightening our load since January and we are starting to see the light.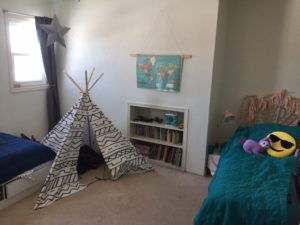 Now you can join me!
The Uncluttered class that got me started is open again and there is a discount for you!!
The course is open only three times each year and the registration for the Spring 2017 Edition just opened today. The course begins on Monday, May 1st.
And the founder of the course Joshua Becker gave me permission to share a special code with Hiding in the Closet With Coffee Readers! Normally, the cost of the Uncluttered Course is $89. But if you use the code (FF25) at checkout, you can save 25% off the price. Don't ask me what the final cost will be…that's math my friends and it's Friday morning of Spring Break.
Registration is open this week only, and here's the webpage where you can find out more and sign-up: http://my.becomingminimalist.com
The benefits here have been amazing, and even though we have made great project around this joint, I will be taking the course again. You can take it forever and ever for free after enrolling once, how great is that? My case of holding on to everything was a little severe. It's great to have a plan for keeping the momentum going until we are as free as we want to be.
I also want to shout out to the awesome and supportive Facebook community. There were so many great tips and support for everyone as we waded through our precious and not so precious stuff.
Let us know if you sign up and we'll meet you behind the scenes in the Uncluttered Facebook group. I'd love for us to support each other in living lighter!